Abigail Bar Table
AED 8,250.00
Cozy Home Dubai presents the modern 'Abigail Bar Table.' It exhibits a unique style and proficiency. The stylish wooden legs and the marble's amazing pattern add an extra grace. The ball-pack table, made with premium quality wood, is an art in itself. Its bubble-like body with a transparent glass pane at the top draws everyone's attention.
The chemically treated wood ranks up to the standards and provides excellent strength. Its cone-shaped top adds beauty to it. The curvy Sheesham Kherad base is unmatched in its modern look. Choose the unique design of the 'Abigail Bar table.'
Wooden legs and unique marble design representing natural beauty.
Ball pack table prepared with the best wood.
Bubble structure with glass pane offers a special treat.
Chemically treated wood meets international standards.
The Curvy SheeshamKherad base symbolizes modern style.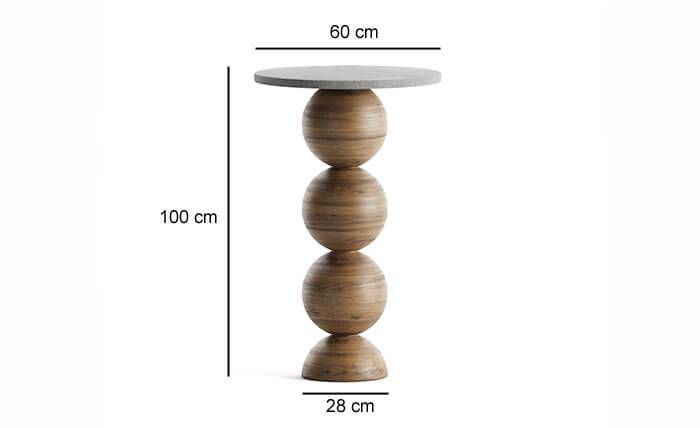 Diameter (cm)
: 60
Height
: 100
Leg height (cm)
: 98
Measurement tolerance (±cm)
: 3
Number of units per SKU
: 1
Use
: Domestic
Indoor (yes/no)
: Yes
For use in covered outdoor spaces (yes/no)
: Yes
For outdoor use (yes/no)
: No
Adjustable feet (yes/no)
: No
Number of packages
: 1
Package dimensions
: Length 55cm, Width 55cm, Height 110cm
Packaging materials
: 97% Carton-Paper, 3% Polyethylene terephthalate (PET)
Materials
: Teak Wood, Mable
Frame construction
: Solid Wood
Legs material
: Solid Wood
Unpacking suggestions
: Be careful opening with a knife.
Assembly required (yes/no)
: No
General warnings
: Do not place near direct sources of heat. Keep away from direct solar light. Do not use abrasive products like acetones, bleaches, solvents, etc. Sharp elements can scratch the product surface.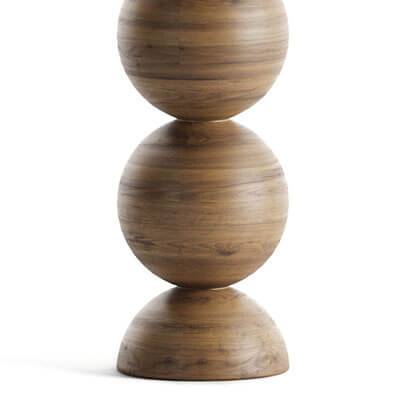 The unique style of a bubble-like base exhibits an artistic look.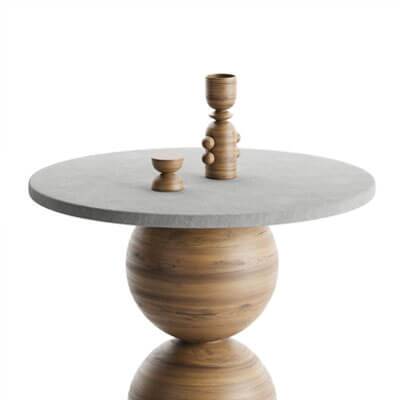 The round shape of the marble tabletop complements the beauty of this table.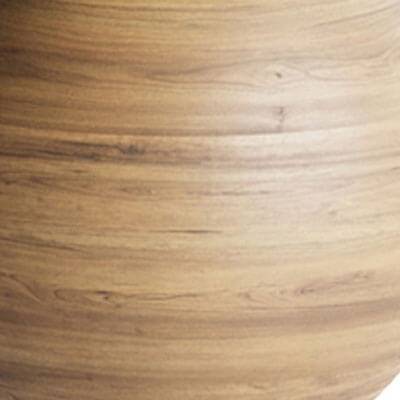 Premium quality wood that provides a timeless beauty