Acacia Night Table
AED 3,150.00
Introducing you to the plain design of 'Acacia Night Table' by Cozy Home Dubai. It is a true art piece with luxury and simplicity. This side table is crafted with premium-quality wood, which reflects natural beauty. Elevate your living space with its unique and modern design.
The 'Acacia Night Table' comes with a drawer and a small cabinet in the bottom section. The front of the drawer is designed with woven rattan, which makes it an exclusive product. It has sufficient space for your stuff. The lower cabinet provides additional space where you can place books and magazines. Whatever you want to do with this space, the choice is yours. Bring luxury to your living room with this side table.
Manufactured with high-quality wood.
Smooth and polished surface
Comprises one drawer and one small cabinet
Woven rattan gives a stylish touch.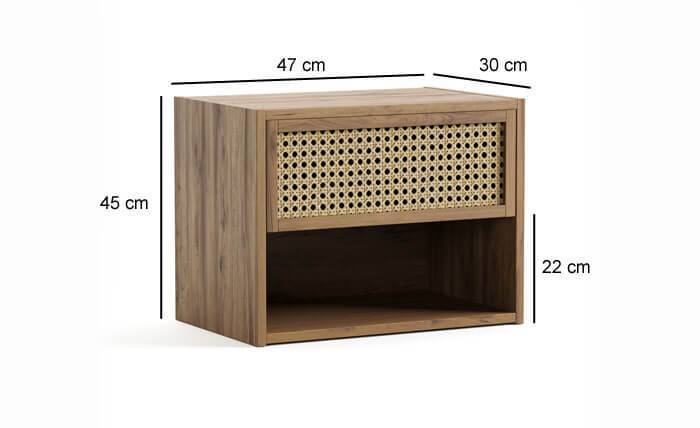 Length
: 47
Width
: 30
Height
: 45
Measurement tolerance (±cm)
: 3
Number of units per SKU
: 1
Use
: Domestic
Indoor (yes/no)
: Yes
For use in covered outdoor spaces (yes/no)
: No
For outdoor use (yes/no)
: No
Number Of Drawers
: 1
Number Of Shelves
: 1
Adjustable Shelves
: No
Number of packages
: 1
Package dimensions
: Width 52cm, Height 41cm, Depth 35cm
Packaging materials
: 97% Carton-Paper, 3% Polyethylene terephthalate (PET)
Materials
: Teak Wood, Rattan
Main finishing
: Teak Wood
Frame construction
: Teak Wood
Unpacking suggestions
: Be careful opening with a knife.
Assembly required (yes/no)
: No
General warnings
: Do not place near direct sources of heat. Keep away from direct solar light. Do not use abrasive products like acetones, bleaches, solvents, etc. Sharp elements can scratch the product surface.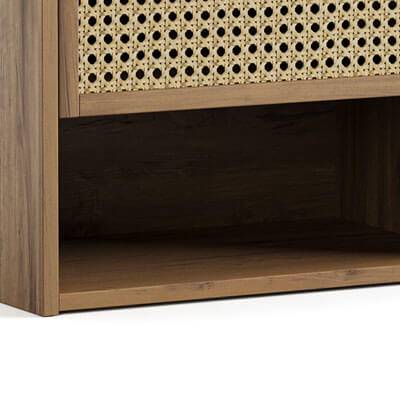 The bottom cabinet provides ample storage space for a side table.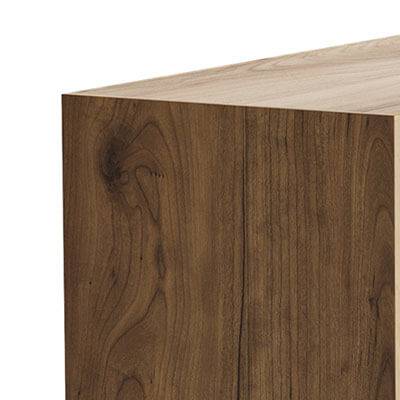 Smooth and sharp wooden edges that attract everyone's attention.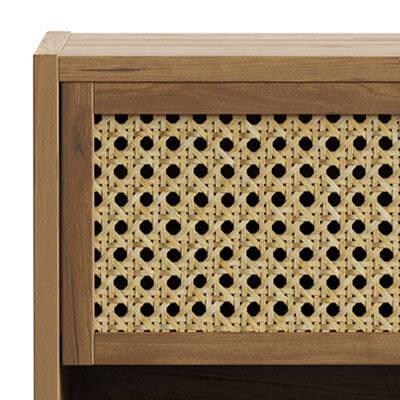 Vintage representation by carefully designed woven rattan impacts the overall beauty.