Iris TV Table
AED 8,375.00
Cozy Home Dubai presents the latest and most beautiful "Iris TV Table" design. This TV table is a true masterpiece of furniture. Manufactured with premium quality wood, it has a smooth surface finish. Elevate your living space with its amazing design.
The "Iris TV Table" provides ample storage area. The two small cabinets allow you to showcase your items. It's up to you to use these as a bookshelf or display some random décor pieces. This table has three drawers: two on the left and one on the right. The right drawer has a spacious room to store your media devices. The tapered wooden legs provide stability to the TV table. With these features, you will not regret buying this table.
        Wooden body that adds natural beauty
        Smooth and polished surface for placing TV.
        Two small cabinets for showcasing items.
        Three drawers give enough space for your stuff.
        Tapered legs that provide extra stability
Dimensions: Length 180 cm, Width 46 cm, Height 42 cm
Length
: 180
Width
: 46
Height
: 42
Leg height (cm)
: 12
Leg height (free space under the item)
: 12
Measurement tolerance (±cm)
: 3
Number Of Drawers
: 4
Number Of Shelves
: 2
Number of packages
: 1
Packaging materials
: 97% Carton-Paper, 3% Polyethylene terephthalate (PET)
Unpacking suggestions
: Be careful opening with a knife.
Assembly required (yes/no)
: No
General warnings
: Keep away from direct solar light. Do not use abrasive products like acetones, bleaches, solvents, etc. Sharp elements can scratch the product surface.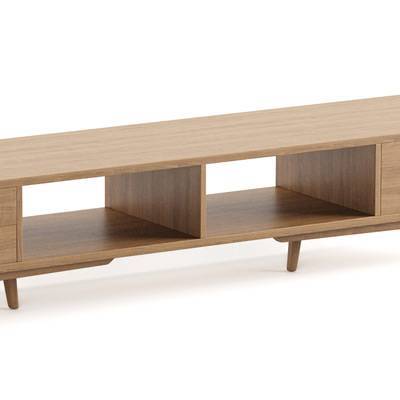 Two wooden compartments will let you showcase your items.
Spacious drawers offer ample storage space for your media devices.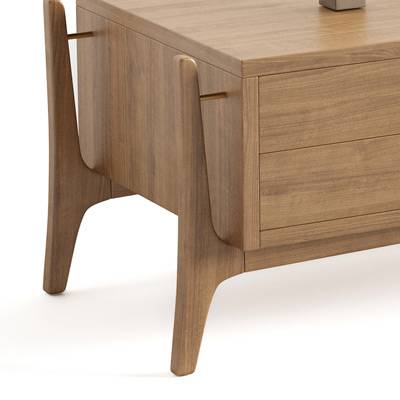 The peculiar design of the wooden base ensures the strength and stability of this TV table.