Theo L Shape Sofa with Right Diwan
AED 18,750.00
Theo L Shape Sofa with Right Diwan
AED 18,750.00
The gorgeous Theo L Shape Sofa design features a side table in teak wood veneer which is built into the frame. There is plenty of seating space in the unique configuration. While you sink into the deep seats, you can remove the pillows and make use of it as a bed for the unexpected guest.
Thin metal legs in contrast to the frame give the sofa a floating look
The wood table seamlessly creates a conversation point with a unique look
The back cushions are stylishly cut at an angle to give maximum back support. The bolster cushions provide lumbar support.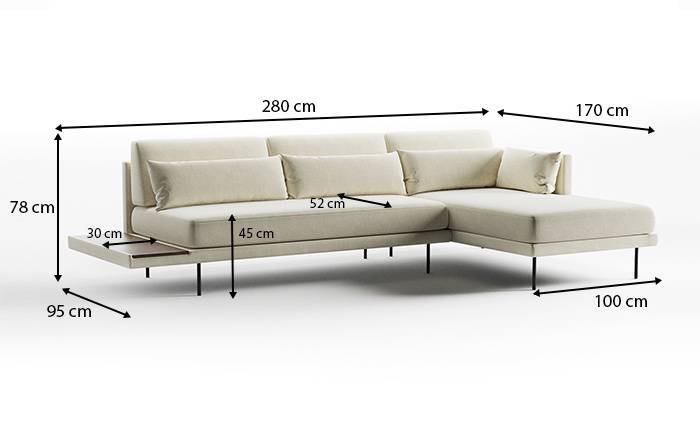 Length
: 280
Width
: 170
Depth
: 95
Height
: 78
Seat Height
: 45
Seat WIdth
: 52
Armrest Height
: 62
Armrest Width
: 8
Leg height (cm)
: 15
Leg height (free space under the item)
: 15
Measurement tolerance (±cm)
: 3
Foam hardness level
: Medium
Number of units per SKU
: 2
Use
: Domestic
Indoor (yes/no)
: Yes
For use in covered outdoor spaces (yes/no)
: No
For outdoor use (yes/no)
: No
Seating capacity
: 5
Seat removable cover (yes/no)
: Yes
Backrest removable cover (yes/no)
: Yes
Adjustable feet (yes/no)
: No
Armrest included (yes/no)
: Yes
Armrest removable cover (yes/no)
: No
Additional cushion included (yes/no)
: Yes
Number of packages
: 2
Packaging materials
: 97% Carton-Paper, 3% Polyethylene terephthalate (PET)
Materials
: Solid Wood, Foam, Fabric, Stainless Steel Legs
Frame construction
: Solid Wood
Seat material details
: Foam, Fabric
Legs material
: Stainless Steel
Unpacking suggestions
: Be careful opening with a knife.
Assembly required (yes/no)
: Yes
Difficulty of assembly
: Easy
Assembly time
: 15min
People required
: 2
Assembly suggestions
:
Assemble on a soft protecting surface.
General warnings
: Do not place near direct sources of heat. Keep away from direct solar light. Do not use abrasive products like acetones, bleaches, solvents, etc. Sharp elements can scratch the product surface.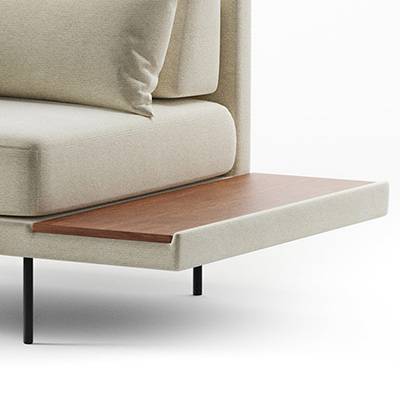 Built-in side table with a wood veneer top. Also available with marble top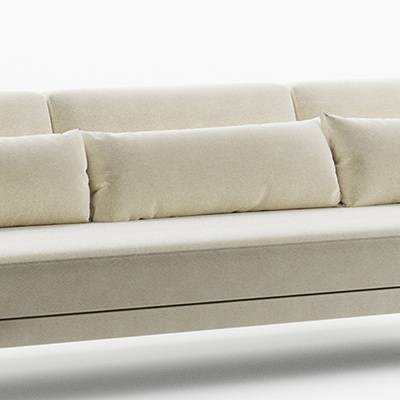 Smaller booster pillows especially for back support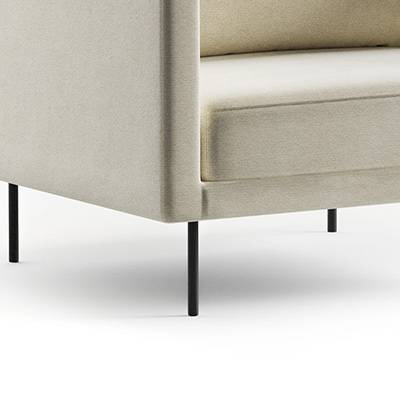 Sleek metal legs in powder-coated black color