Tyler 3 Seater Sofa
AED 11,350.00
Tyler 3 Seater Sofa
AED 11,350.00
Give your living space a fresh new Look with the Tyler sofa featuring a structural silhouette with clean lines that create a modern minimalist feel. Fitted with two side cushions with an inverted design to the seat cushion.
A pure, architectural interpretation of comfort, influenced by 1970s designs in Italy. Modular components are available individually, allowing you to customize the configuration of your choice.
Modern meets artful sofa From the Tyler collection
Upholstered with performance fabrics
Frame can have a different fabric to the cushions
The seat and back cushions and pillows feature zips at the bottom. They can be removed for easy cleaning.
seats and back cushions feature high-resilience polyurethane foam wrapped with polyfiber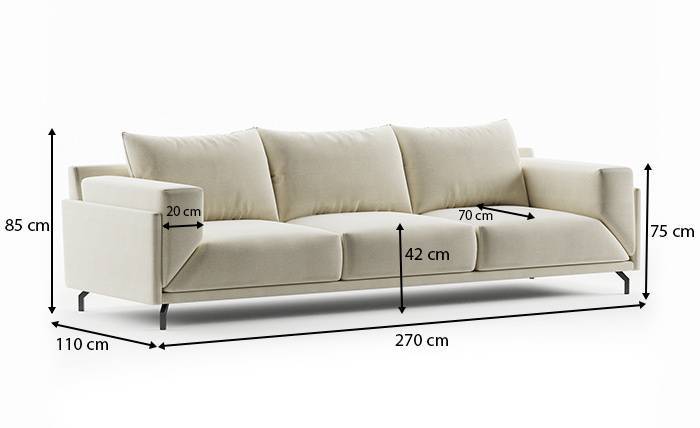 Width
: 270
Depth
: 110
Height
: 85
Seat Height
: 42
Seat WIdth
: 70
Armrest Height
: 75
Armrest Width
: 20
Leg height (cm)
: 15
Leg height (free space under the item)
: 15
Measurement tolerance (±cm)
: 3
Foam hardness level
: Medium
Number of units per SKU
: 1
Use
: Domestic
Indoor (yes/no)
: Yes
For use in covered outdoor spaces (yes/no)
: No
For outdoor use (yes/no)
: No
Seating capacity
: 3
Sliding seat (yes/no)
: Yes
Seat removable cover (yes/no)
: Yes
Backrest removable cover (yes/no)
: Yes
Adjustable feet (yes/no)
: No
Armrest included (yes/no)
: Yes
Armrest removable cover (yes/no)
: Yes
Additional cushion included (yes/no)
: Yes
Number of packages
: 1
Package dimensions
: Length: 275cm, Width: 115cm, Height: 70cm
Packaging materials
: 97% Carton-Paper, 3% Polyethylene terephthalate (PET)
Unpacking suggestions
: Be careful opening with a knife.
Assembly required (yes/no)
: Yes
Difficulty of assembly
: Easy
Assembly time
: 25min
People required
: 2
Assembly suggestions
:
Assemble on a soft protecting surface.
General warnings
: Do not place near direct sources of heat. Keep away from direct solar light. Do not use abrasive products like acetones, bleaches, solvents, etc. Sharp elements can scratch the product surface.
Origin country
: Europe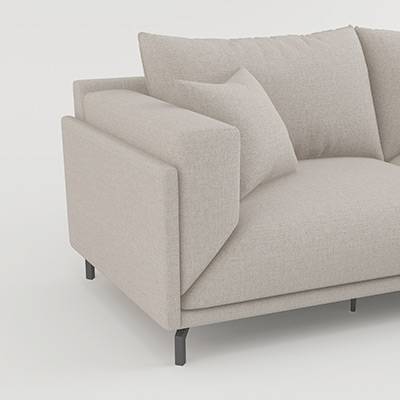 Modern side bolster cushions give the Tyler its distinctive look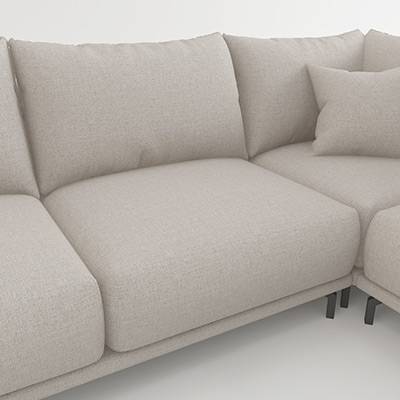 Seats made from high resilience foam providing no-sag soft seating for long-lasting comfort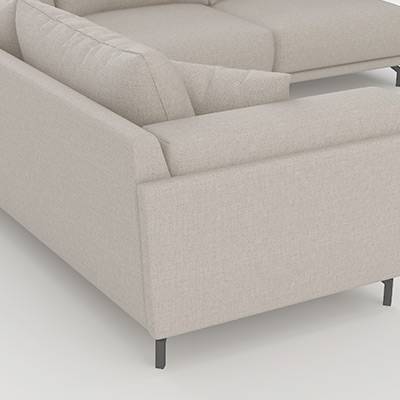 A minimalistic frame contrasts the deep seating cushions